Waitz Corporation
Waitz Corporation is a full service promotional products and awards company offering a wide range of items to promote your company, reward and thank employees and provide incentives to both clients and employees.
We can help you find a cost effective way to market and promote your business with custom promotional items that speak to your customers and clients and work within your budget to design creative awards and incentives.
With over 50 years of experience and in-house production we can offer you a wide range of product and service capabilities unmatched in our industry.
Featured Item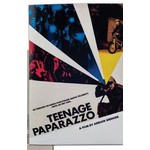 Video In Print Card - 2.4" or 4.3&q...
Video in Print engages the audience in a revolutionary way: your custom-printed traditional corporate marketing communication is amplified by an arresting video, synchronized with crystal-clear audio....